Driving Dreams and Cigars: A Conversation with Firas Mufti, Founder and President of Cars N' Cigars
26th October 2023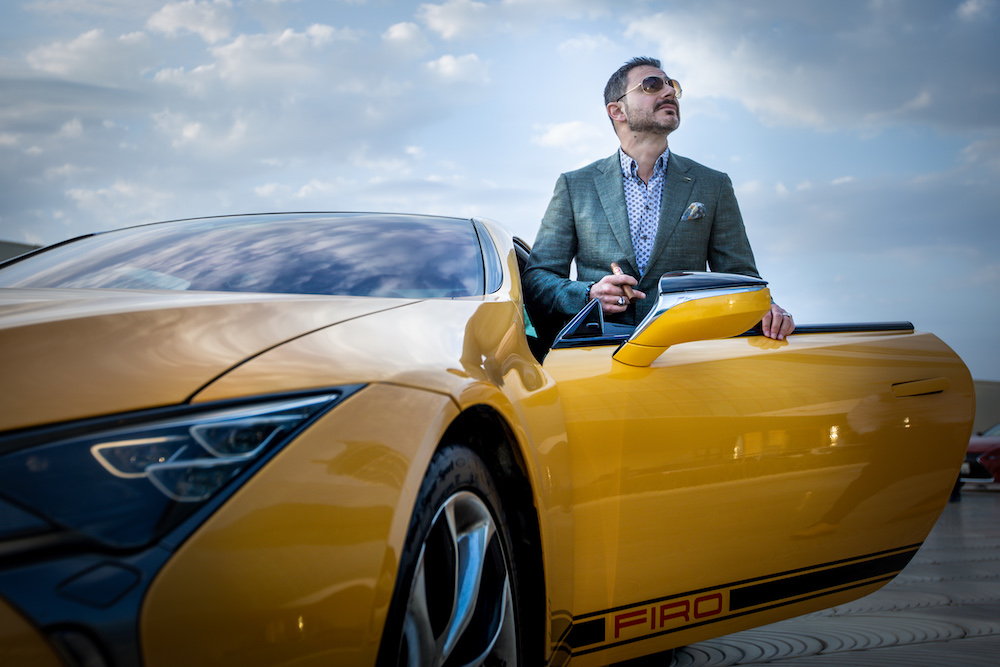 In the world of luxury, certain passions go hand in hand with elegance, refinement, and exclusivity. It's a world where opulent automobiles and the finest cigars find their place among those with a taste for the extraordinary. Join us as we delve into the opulent world of Cars N' Cigars, the latest addition to The Luxury Network UAE, through an exclusive interview with the Founder and President, Firas Mufti.
1. Can you share the inspiration and motivation behind founding "Cars N' Cigars"? What drove you to create this unique club that combines cars and cigars into a lifestyle?
It all started with a couple of guys, Walid, Francesco, and myself, going out for a puff and then doing drives around Doha. One day I remember calling Walid and asking him why we didn't start our club, and the rest is history.
Coming from an automotive background, I did have the experience of starting car clubs, so the concept came to me naturally. I also remember calling up my brother in Vancouver and asking him to design the club logo using certain colors and elements that I wanted the club to represent. Sooner than you think, we are celebrating our 2nd anniversary in one of the biggest cigar lounges in Doha with more than 150 guests, along with cigar superstar Carlito Fuente Junior himself inaugurating the event as a special guest in liaison with the Dominican Embassy in Qatar.
2. The club seems to attract diverse individuals from various industries. Could you elaborate on the kinds of experiences and connections that members can expect to gain by being part of this community?
Finding a group of people who can resonate with what you are passionate about is not easy, especially if you're into the world of cigars. The best part of being in the club is mingling with people who share the same excitement. You're either a motor enthusiast, a cigar aficionado, or both! The members themselves come from various industries, mostly entrepreneurs heading their own companies or corporate executives including CFOs, General Managers, Directors, or even partners in international firms. We are all here for the same networking opportunity. And in time, they became more than just club members; they became family, supporting each other in more ways than you can imagine.
3. Your slogan, "There are two things a man never forgets: his first car and his first cigar," resonates with many. Can you tell us about the significance of this motto and how it reflects the club's values and mission?
We always remember our first experiences in the journey of life, and I can assure you that cars or cigars are no different. I remember the first car I ever drove was a VW Beetle with my grandfather, and the first car I ever bought in Japan was a Nissan 300ZX twin turbo. Then, a few years later, I got exposed to the world of cigars, and I remember smoking my first habano by Ramon Allones, which remains my favorite cigar. My boss at the time used to smoke Ramon Allones in his office, and I remember how good it smelled until he offered me one to try. From that moment on, the passion started, and that same passion is what drives us as a club today, providing an opportunity for our members to indulge themselves and let loose their inner child. Our mission will always be simple: to do what we love and to love what we do.
4. How does "Cars N' Cigars" celebrate the synergy between premium automobiles and exquisite cigars? Are there specific events or activities that highlight this combination?
Most of our members own sports cars, and the synergy between the drives we take and the cigars we smoke at the end of each drive is nothing short of satisfying. Ranging from Ferrari and Aston Martin to Porsches, our members find immense pleasure in the driving events we organize mostly with existing car dealers who invite us over to test drive their models and experience the true DNA of the brands they represent. Some of them even allow us to have a puff in their showroom, surrounded by a lot of carbon fiber, torque, and horsepower. The drives are exhilarating, especially when you're driving superb machines that go above and beyond the traditional automobile. If it's not a twin-turbo, V8, or V12, it usually has no standing in our books!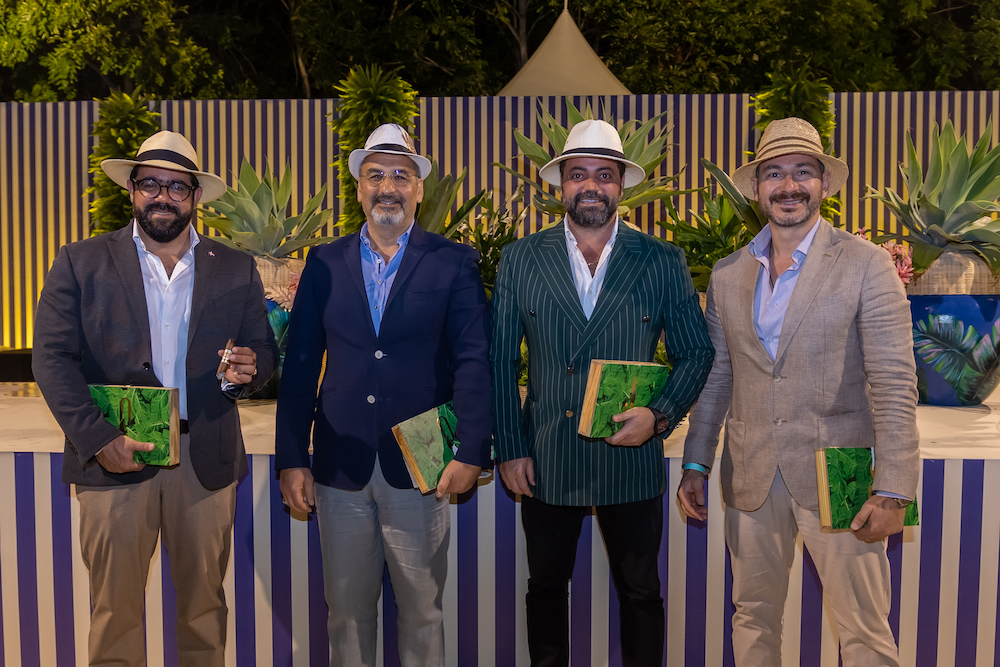 5. Throughout history, cigars have been associated with moments of celebration and success. Could you share some anecdotes or stories of how club members have celebrated their milestones with cars and cigars?
We had quite a few celebrations this year, some of which included members who moved to a new company or got promoted. I can also recall a few birthdays here and there. One of our members launched a new showroom for his business and took the liberty of inviting all the members to the opening ceremony. Our sports cars were lined up in front of the entrance; it was a fantastic sight. But the biggest celebration of the year remains our anniversary party, where we go above and beyond your typical cigar event. The idea behind our anniversary celebration is to flex our car and cigar muscles and show the country who we are and what we represent. For this year's anniversary event, I am planning on having two events in one, a cigar event in a prominent lounge followed by a black-tie event that will include a few guest surprises from both the car & cigar world.
6. For potential members, could you provide some insights into the benefits and experiences they can expect by joining "Cars N' Cigars"? What sets your club apart from other enthusiast groups?
The biggest benefit I could think of is that you become part of a family. A family that will support your business, support your vision, and support you as an individual As a club, we never go outside the circle; if our need exists within, then why request it from a stranger? For example, if we have an event and we need a venue, we request it from the member who manages a hotel chain. If we need specific designs, sketches, or architectural insight, we ask the member who owns a design studio, and so on.
As for the membership itself, all members get a welcome kit that includes items that will help them get started, such as the bespoke club blazer, their pin, a customized cigar travel humidor, a customized copper member's coin, and a customized caricature of themselves and their favorite car. This year, they will also receive a booklet highlighting all the perks and benefits, including specific discounts from various retailers, F&B establishments, cigar lounges, and hotels.
7. In what ways does the club foster connections among its members? Are there specific gatherings or initiatives that promote networking and bonding within the community?
On average, we meet twice a month, sometimes more. We meet in different cigar lounges across the country, and most invite us to specific cigar nights or openings. We are extremely close with some of the South American embassies, including Cuban, Dominican, and Ecuadorian. The ambassadors of these cigar-producing nations tend to join us in a lot of our activities and are recognized as guests of honor. As for the biggest networking events of the year, it's without a doubt Procigar in the Dominican Republic and the Habanos Festival in Cuba. To me, it's the Oscar Awards of the cigar world, where you get to meet the producers of some of the finest tobacco in the world all under one roof!
Last year, we as a club were the first group from the GCC to attend Procigar, and for this year's 2024 scheduled event, more than 10 members have already registered to join.
8. To those who share a passion for cars and cigars and are considering joining your club, what advice or message would you like to convey? How can interested individuals get involved and apply for membership?
My advice would be to live a little, learn, and enjoy life to the fullest. We have such limited time on this earth, and what better way to spend it than doing the things we love?  Cars 'N Cigars is not your average club; it's your private sanctuary to unwind, to be you, and to indulge yourself in some of life's finest moments. Joining our club is not as easy as one would think, We need to receive your inquiry first, invite you personally to one of our events then have our board members vote you in. By doing so we ensure that all members have a say in who joins and who doesn't, because, at the end of the day, they need to be comfortable with whom they set connections.
I am happy to say that now we are launching in Dubai with a bigger bang through our partnership with The Luxury Network UAE. Explore our Instagram page, @cars.n.cigs, or visit our website, carsandcigs.com, to submit your membership application. Share with us your reasons for wanting to join this exceptional club.