Cars and Cigars Club Joins TLN Qatar
6th July 2021
Under the patronage of H.E. Mr. Oscar León González, Cuban Ambassador in Qatar, TLN Qatar invited their members and VIP guests to join them in welcoming Cars and Cigars Club to the network. The event took place on the evening of June 30th, inside the Maserati Showroom, Medina Centrale, The Pearl Qatar.
The evening was graciously attended by ambassadors H.E. Mr. Oscar León González (Cuba), H.E. Ms. Belen Alfarohe (Spain), H.E Mr. Georges Bahsa Hazim (Dominican Republic), H.E Mr. Janusz Janke (Poland), and the former  Ambassador of Panama to Qatar, H.E Mr. Oreste Del Rio.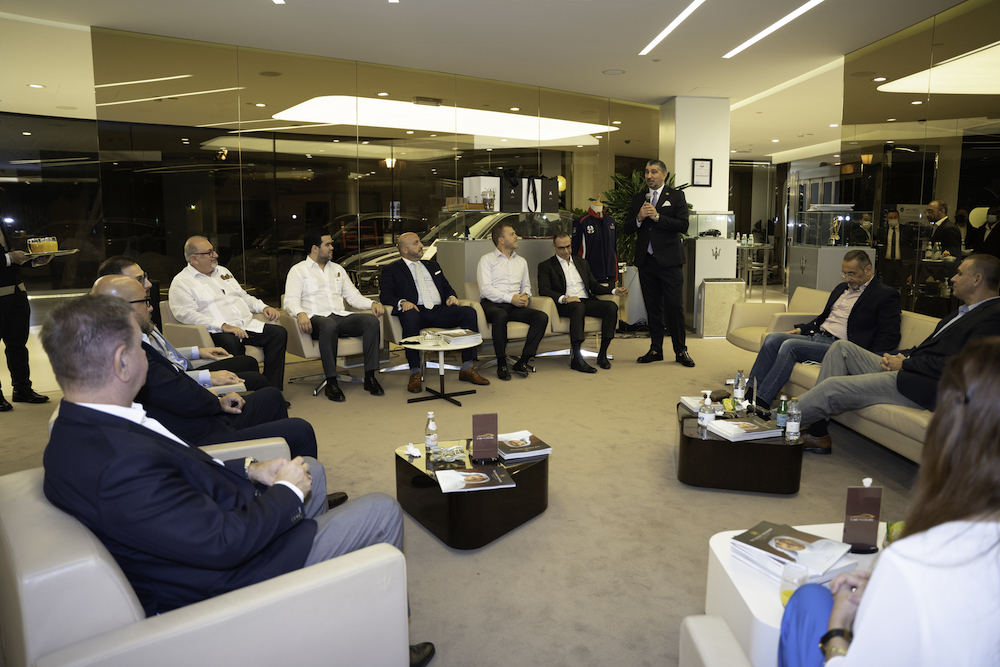 The guests were served the finest selection of cigars and they were also invited to a unique driving experience with the latest Maserati model line up which includes the Levante, Quattroporte, and Ghibli.
The attendees indulged in food and drinks throughout the evening while a selection of giveaways was handed to them which carries Amal Ameen's latest fragrance,  SOUL,  and Cigarelo by Saja Perfumes.
The Luxury Network Qatar team and its guests have applauded the Cars and Cigars Club for joining them as an official member.
WARNING: Cigars are not a safe alternative to cigarettes.