WeCOSMOPROF International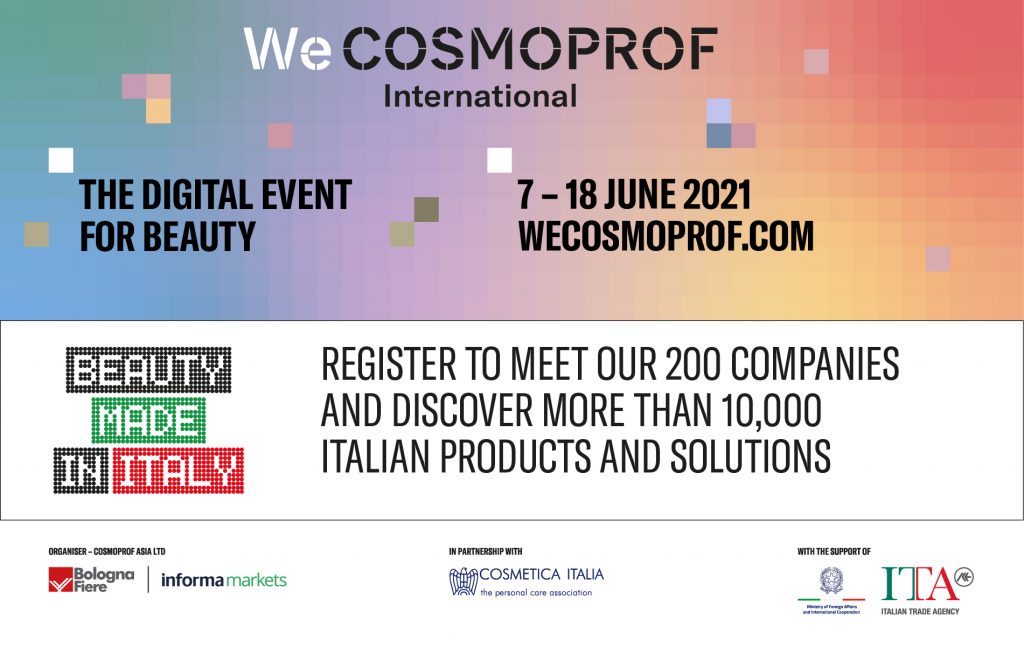 Cosmoprof invites you to WeCOSMOPROF International, a digital event for the community of professionals in the beauty sector. Join the global players in the Cosmoprof network for 10 days of business, training, and innovation free of charge.
From 7 to 18 June 2021, you can discover the excellence of Made in Italy, with the best in innovation, creativity, and sustainability in beauty.
Join the conversation with top-level companies and have an exclusive preview of the latest products!
Register to meet its 200 companies and
discover more than 10,000 Italian products and solutions!