Jamavar Doha Celebrates its 1st Anniversary & New Menu Launch Curated by Michelin Starred Chef Surender Mohan of Jamavar London
18th March 2022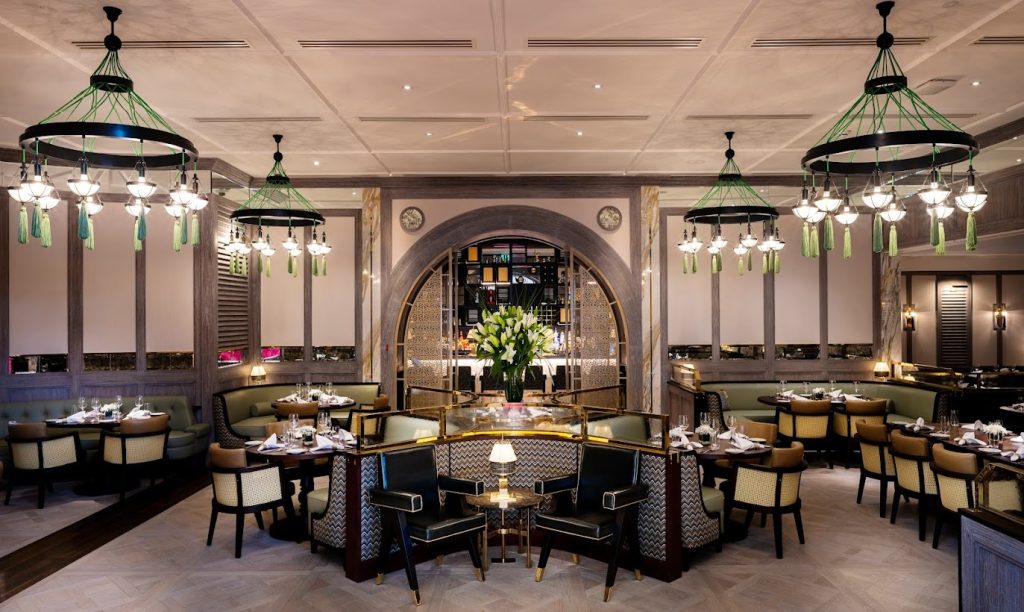 Jamavar Doha welcomes Michelin starred Chef Surender Mohan, also Culinary Director and Executive Chef between March 21st – 30th.
Jamavar takes its name from the beautifully intricate and vibrant 16th century Kashmiri shawls with regal embroidery and elegant flair that is sophisticated and elaborate. Famed for its unique approach to Indian cuisine across the sub-continent, Jamavar Doha enables food connoisseurs to immerse themselves in its authentic recipes inspired by royal Indian cuisine. From elegant décor with fine flourishes and a diverse offering to match, diners can indulge in an authentic India lunch and dinner experience that is second to none only at The Sheraton Grand Doha Resort & Convention Hotel.
Jamavar Doha is set to welcome Michelin starred Chef Surender Mohan, Culinary Director and Executive Chef of Jamavar London, to celebrate its 1st anniversary with the launch of a new menu. Jamavar Doha's new menu is inspired by the regional dishes of the country's different princely states, from northern India to its southern tip, and incorporates traditional cooking techniques with an array of robust and wholesome flavours. Some of the new dishes include the Bikaneri Paneer Tikka, 360 ° Charred Lobster, Hazratganj Lamb Chops, Raan-È-Jamavar, Murg Malai Tikka and a decadent Royal Kebab Platter.
Jamavar Doha invites its guests to experience Chef Surender Mohan's signature dishes and specialties from the new menu from March 21st until March 30th. Discover our bespoke signature set menu specially curated by Michelin starred Chef Surender Mohan starting from QAR225 and a la carte menu items starting from QAR55.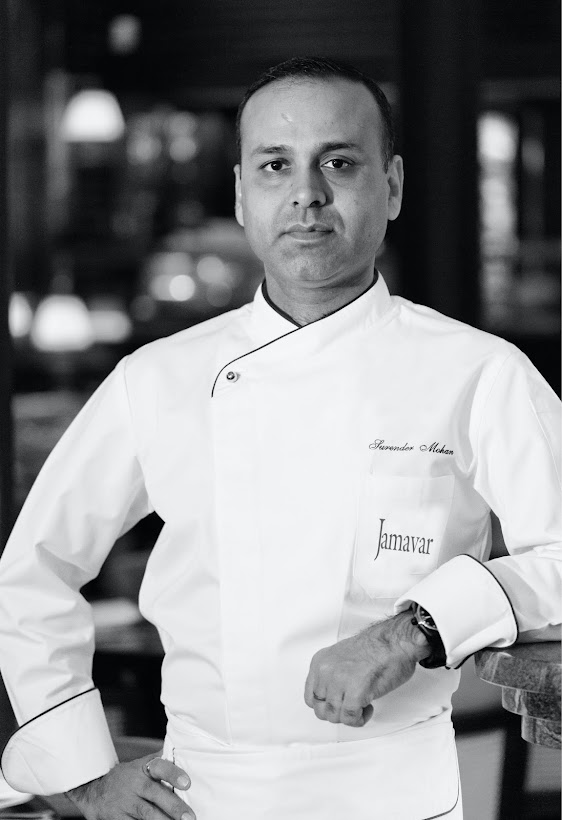 About Chef Surender Mohan; Born in New Delhi, Chef Surender discovered his passion for Indian cuisine at a young age. Growing up in Amritsar, a city known as the culinary capital of India, he was surrounded by a family that loved to cook with creativity. Surender reminisces, "My mother inspired me; she was known in my family circles as a chef par excellence and had always been a great cook. Watching her from close quarters as I grew up inspired me to take up cooking professionally."
Later, during his extensive travels across the country, he explored its fresh, flavorful ingredients and honed his skills to imbibe a wide array of cooking methods prior to joining The Nair family at The Leela Palaces, Hotels & Resorts. Since Jamavar first opened at The Leela Palace Bengaluru in 2001, the fine dining restaurant helmed by Surender as the Corporate Chef – Indian cuisine received considerable acclaim, including being named among the World's Top 10 Power Dining Spots by Forbes USA. The Nair family expanded Jamavar to sibling properties in Mumbai, Goa, Udaipur, New Delhi & Chennai with Chef Surender responsible for overseeing the menu development and kitchen teams for each restaurant.
In 2016, The Nair family opened doors to the first international outpost of Jamavar in London under LSL CAPITAL with Surender Mohan being appointed the Culinary Director & Executive Chef of Jamavar London and sister restaurant Bombay Bustle. Complementing the space, inspired by the Viceroy's house of New Delhi, Jamavar London helmed by Surender showcases pan-Indian flavours using authentic techniques and local, seasonal ingredients. Mohan crafts creative small plates alongside signature Jamavar classics and Nair family favourites, based on recipes passed down from their matriarch: Leela Nair, namesake of The Leela.
With his career in kitchens spanning almost three decades, Surender has accumulated numerous awards over his career including BBC Good Food India's Culinary Idol of the year and Star Chef for Lufthansa Airlines amongst others. Chef Surender Mohan says that London is now his inspiration as he delivers the finest quality dishes at Jamavar, where under his management, the restaurant won a Michelin star in 2022.
Jamavar Doha serves daily, from 12:30 pm until midnight. For reservation & detailed information, please call at +974 4485 3000 or visit Instagram account @JamavarDoha.