Redefining Motherhood: A Mother's Day Panel Discussion
25th March 2021
On March 25th, TLN Qatar Mother's Day event supported the broader global initiative to raise awareness about women's struggles and uplift working mothers towards an elevated vision of motherhood.
Propelling the conversation around women empowerment featuring inspirational figures, where motherhood in the workforce took center stage in the conversations.
The ladies-only event was open to pre-registered guests discussing the impact of motherhood in our society and in organisations. In the heart of Msheireb district, the talk took place at the Infinity Rooftop of Al Wadi Hotel – MGallery an eclectic and vibrant outdoor space, with 360-degree views of the Arabian Gulf and the Doha skyline, West Bay. The event was conceived and implemented by Noura Akremi bringing in local luxury perfume brand Oud Al Thahab, high-end and Qatari-owned fashion line Moudi Boutique, La Beaute Centre Qatar, and premium skincare label Dermalogica as exclusive sponsors who graciously presented gift hampers to all attendees.
Moderated by Narges Raiss, journalist and editor-in-chief of The Luxury Network Magazine – Qatar Edition, the fem-centric event brought together a panel of inspirational women who all shared personal stories that continue to play catalyst to the transformation of society and the business scene in Qatar.
The TLN Qatar team was joined by Moudi, designer, and founder of Moudi Boutique, the creative brain and entrepreneur mother-duo behind the brand. A contemporary ready-to-wear abaya line that recently introduced their new luxury boutique at StayBridge Residences in Lusail City. They were also be accompanied by Esraa Abel, co-founder of Innovative Strategy and Consulting Agency.
Zareena Mohamad joined the panel as a marketing maven, social media expert, and cancer survivor. Zareena's experience and the candid yet impactful stories that she shared with the audience gave insightful statements prompting a Q&A with guests.

"It takes someone brave to be a mother, someone strong to raise a child, and someone special to love someone more than herself. When you are a mother, you are never really alone in your thoughts. A mother always has to think twice, once for herself and once for her child. The value of mothers should be acknowledged and celebrated in the present moment as the luckiest of us have only limited shared time"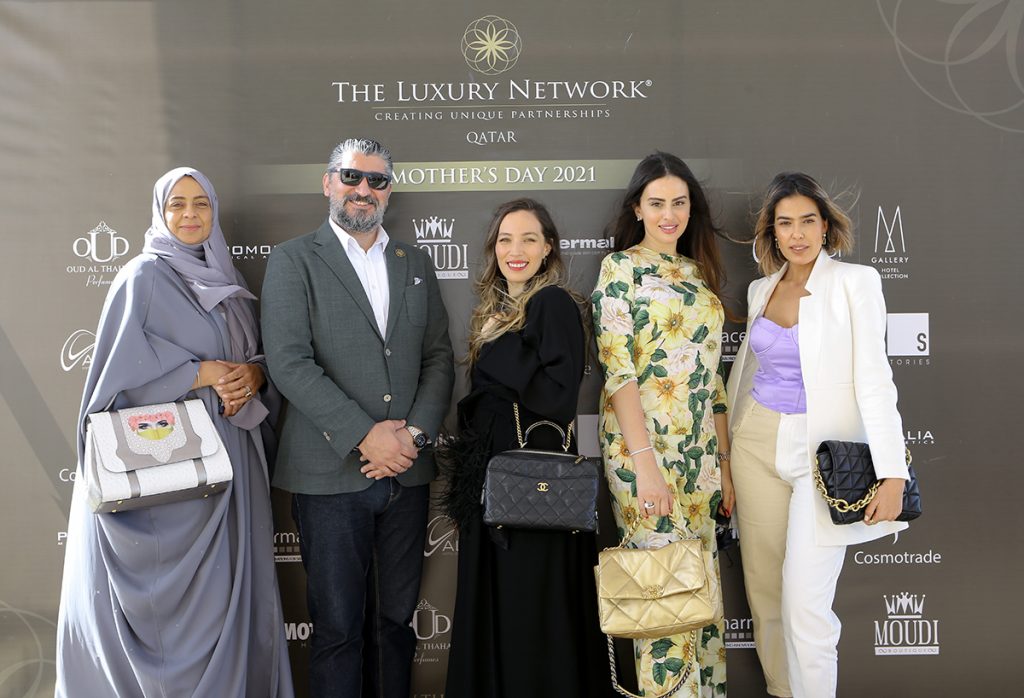 Thereafter, discussions touched upon how mothers are juggling their jobs while parenting during COVID-19. When schools closed, mothers were our education system's backup plan – a consequent number of them had to put their careers on hold to cater to their families' needs, taking on unpaid household chores. As society slowly reopens, women and mothers, in particular, are still feeling the pressure of supplementing their children's education.  Recruiters and society frequently describe unemployed moms as "out of work" when they are at home doing unpaid housework. These women weren't "out of work". They were just not being financially compensated.  We often forget that each of these stories is personal. We owe it to them to lend an ear, acknowledge their struggles, and raise awareness around them, which was the entire point of this fruitful and crucial discussion.
The professional panelists each shared their success stories with our guests prompting them to use their voices in their inner circles, to initiate the conversation about women's equal rights and place in society in order to become game-changers.
The evolution of historical and social change is a seamless blend of diverse cultural influences that have enriched and modernised a sensibility that is at once progressive and traditional.
"We are thrilled to bring meaningful events and panel discussion of this level to Doha and to host The Luxury Network Magazine Event – Qatar Edition at the Infinity Rooftop, Al Wadi Hotel -MGallery," stated Hani Akkari, general manager of the hotel.

Narges Raiss, on behalf of The Luxury Network Qatar concluded the talk by stating: "We are celebrating this bold and dynamic journey together with female trailblazers who have been at the forefront of change and hope that their personal stories inspire, educate and enlighten other women. Each conversation has focused on bringing together powerful, progressive women and providing a platform to share their personal stories, with the aim to inspire and empower the audience in an unfiltered and unique way. Mother's Day is an important reminder of the need to celebrate all women – including mothers – and speak up for their fundamental human rights alike."
From the loss of identity to societal issues and evolving minds, the public talk chronicled some of the defining moments in the lives of these women who have influenced and redefined motherhood and their impact on younger generations and mindsets, creating ripples globally.